The flag site exits because of the vision and dedication of prior Committees with the generosity of the citizens of Somerset County, PA.
The current Committee is committed to the long-term maintenance of the flag site,
which is dedicated to all Somerset County veterans and to the flag pole which is dedicated to the Flight 93 heroes
If successful, our work will never be finished.


Welcome

to the official website of the

Somerset County Flag Committee, Inc.

The Committee maintains
America's County Veterans Memorial Flag Plaza
The flag site was given an official name during 2019.
The name of the 501(c)3 non-profit organization did not change.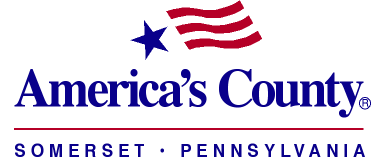 September 2, 2021

Problem

Going Up

At Top

Released

Replacement
Thanks to the Flag Station
and Bryce Saylor and Sons
of Altoona for their help
getting the flag down and
a replacement up.
Again we neeed community support for the purchase of new flags. Donations of any amount will be appreciated. See our Donation page.
2020
We kept a flag flying all year.
Flag Day 2009
Flag Day 1995
June 14, 1995 Flag up and flying as a new landmark


SOMERSET COUNTY FLAG COMMITTEE
P O BOX 1172
SOMERSET PA 15501-1172

Next Meeting

7:00 PM
September 22, 2021
Kings in Somerset

normally the fourth Wednesday
of the month

Phone number:
(814) 444-0637
Click here use of the site for a flag retirement
Directions to the Flag Plaza



Pennsylvania Turnpike to Somerset Exit 110
Turn right into Quality Inn parking lot
Flag site is behind the Quality Inn

YOU ARE INVITED TO VISIT THE SITE 24/7